Sales Techniques for a Family Law Firm
FAMILY BUSINESS:  CASE NUMBER ELEVEN, CHAPTER 2, THE HURST AND HOWARD FAMILY LAW FIRM
Read Chapter 1 – Marketing Techniques for a Family Owned Law Firm | Read Chapter 3 – The Compensation Plans
 Chapter 2:
We never knew how much the partners had told their associates of what to expect in the next session on the following Saturday, but we did notice that no one was late. Everyone seemed to have more energy for the event than we had witnessed at the first session. All of the associates attended, including George and Raymond who introduced us to the group and to see how everything would flow.
We repeated some of the first session remarks especially about attitude (the Reed Family mottos etc.).
TIM'S REMARKS
Tim is a real pro and started off noting to all that two generations of the Hursts and Howards were present, which provides an opportunity for this firm.  There are not many law firms that have more than one family member but most of their target clients would be family businesses so using that information in a careful way could provide an instant opportunity. The younger Hurst and Howard could quickly say to a younger family member in a target client that they understood the issues of working for a dad and their own direct, personal experiences could help with that. The senior Hurst and Howard in talking with a senior person in a target family business could say that they understood the issues associated with having a child work for them.  The lawyers who were neither Hursts nor Howards could say to a non-family manager for a family-owned target client that they understood the issues of working in a family business. Tim's point was to use your strengths in any conversation with a prospective client; just figure out ahead of time what those strengths are.
GO ALONE OR GO WITH A COLLEAGUE
One of the primary questions for those lawyers who were not used to soliciting clients is how do they really do this and whether they needed help. It is relatively easy to develop a list of targets; get the phone numbers; investigate the business; and develop a plan for an approach. It's more difficult however to reach the target, which means getting through the gatekeeper (receptionist and/or secretary) and also finding the person available to receive a call. If the person is not there, it is best to always leave a message that you called and will call back, but usually do not say why.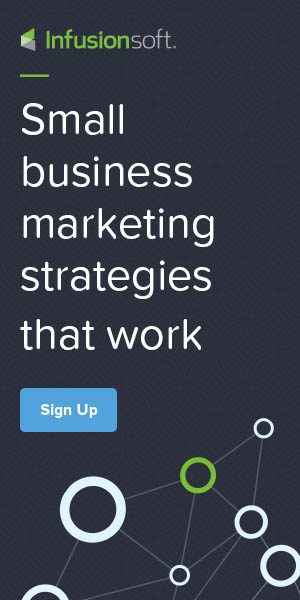 Planning for an actual meeting may increase your anxiety. Do you meet for lunch? Do you take the target to a private club? Do you pay? Lunch is a good choice. Choose a place that is not too crowded or too noisy as you do not want to have your conversation overheard and if your client is older, the noise in some restaurants makes hearing difficult. A private club where your firm has a membership is a good choice as the firm will pay.  A  senior accounting professional shared the story of how the son of a client, a new stockbroker, invited him to lunch at a private club and after a nice lunch and even nicer conversation just sat there when the bill came  until the guest picked it up and paid the bill. Needless to say all the good conversation and  the opportunity was washed away in the last five minutes.
If you have a target client but are hesitant about meeting the individual in charge by yourself, ask a partner to go with you. When you call, make sure you tell the target that there will be two of you. The goal is to get the client  not to keep score. The partner will be pleased to be asked and even more pleased if together you can get the client.
USE OF THE HYPOTHETICAL
Some target clients will be in an industry or business where you have no personal experience. Be ready in the conversation to use a hypothetical example that you think will be pertinent to your target such as your firm has helped a tech business go public; a trucking firm deal with the Teamsters; or a wealthy family develop a family foundation in your firm to help the target with their needs.
ATTITUDE TWO
The rainmakers in the practice of law never stop thinking about gaining new clients. They look to every situation that they find themselves in for the possibility of gaining a client. They view everyone as a potential client. They are confident in themselves and in their firm and have no hesitation bringing their relatives and closest personal friends into the firm.  When they go to a little league game, they purposefully sit beside a potential client or even someone they do not know who looks like a potential client. To them the person beside them in a plane is a potential client; the restaurant they go to for dinner is a potential client; and the person beside them at a concert is a potential client. They never miss an opportunity. They are always prepared with lots of business cards, complete knowledge of their appointment schedule (or have it on their cell phone) and the telephone numbers for all their partners if a call is needed to secure a three-way meeting.
Rainmakers read local newspapers with an eye to find target clients. Tim related that two weeks before, he noticed in the Sunday paper that a geologist in northern Maine had made a huge mineral discovery. The next morning he asked David if he had seen the article and got a positive response. It was seemingly easy for Tim. He called; got the appointment for the next week at the geologist's office, and, while on a roll, (as he called it) made two more appointments in the same area.  The day came and Tim and David developed a strategy for the geology firm and within 30 minutes into the conversation, got the client. They also got the other two clients. This was an unusually good day and Tim was glowing and did not want to stop so they went to three other regional businesses in the industrial park where they made cold calls. Tim and David loved to cold call—the real test of a salesperson. Only one owner was present of the three but they got the chance for a second visit from that conversation.
Rainmakers are made not born so anyone can be rainmakers – it is just your attitude.
BOARD ROOM SELLING
Every lawyer in this firm should be on at least one civic or charitable board. It is important to choose a board that has a purpose that is important to you. Before making a choice, look to see who else in on the board as you want to sit in the board room with potential clients. The technique for board selling is easy. Do a great job as a board member and then over time work the room. One way to work the room is to wait until a target board member takes a seat and then sit beside that individual. It should not take more than three meetings to ask for and get an appointment to talk privately with that person about a professional relationship. At the next meeting move your seat to the next target and so on. Over time your law firm should become the firm for all the possible clients in that board room.
As the second session was ending, David and Tim told the group that they were available in the next couple of weeks to help anyone in any way they could. Several calls came and one call was very surprising.
SPECIAL ISSUES FOR WOMEN WHO WANT TO BE RAINMAKERS
A few days after the last meeting, David received a call from a woman partner whom he knew quite well. She was a great lawyer and the two of them had helped found the Institute for Family Business at the local university. She said that several of the women partners and associates would like to come to talk with him and Tim over lunch and would bring lunch. She said the women had serious concerns about their ability to develop clients. A date was chosen. David quickly went to Tim and told him of the call. They were not sure what would be forthcoming and were a little anxious about it.
Six women came to the meeting – three partners and three associates. They started off by saying that David and Tim probably did not understand the special issues that women have in meeting with potential clients, most of whom would be men. David and Tim were silent, guessing she might be correct.  She went on to say that if they invited a potential male client to lunch or dinner they might get the wrong idea and think they might be interested in a personal relationship. She cited one man she invited to lunch and he seemed more interested in looking at her legs than talking about business. Tim quickly said that he and David, being males, had not experienced these issues but some logic might be applied here. First, it would help to just invite a male guest to breakfast at a business breakfast place or to lunch. They suggested that an invitation to have dinner could be taken the wrong way and it would be better to not take the risk. David said that if you are worried, it would be best to take a male attorney with you to 'clarify' the situation. One of the women said that if we take a male partner, they take over the conversation. David offered that in some situations it then would be best to take a newer associate and introduce the person as such. New associates are not going to 'take over' a conversation with a senior attorney there.
David and Tim were never sure if their advice to these women was applied or if it worked.
RESULTS
It was hard to gauge the results of these back to back Saturday sessions, but over the next ten years, the firm expanded to have five offices including a large office in New Hampshire and an office in Boston. The number of professionals tripled over the same period of time and partner compensation was above that of their peers. The professional selling seminars were  just one part of the work David did for the firm.
TO BE CONTINUED WITH THE COMPENSATION PLAN